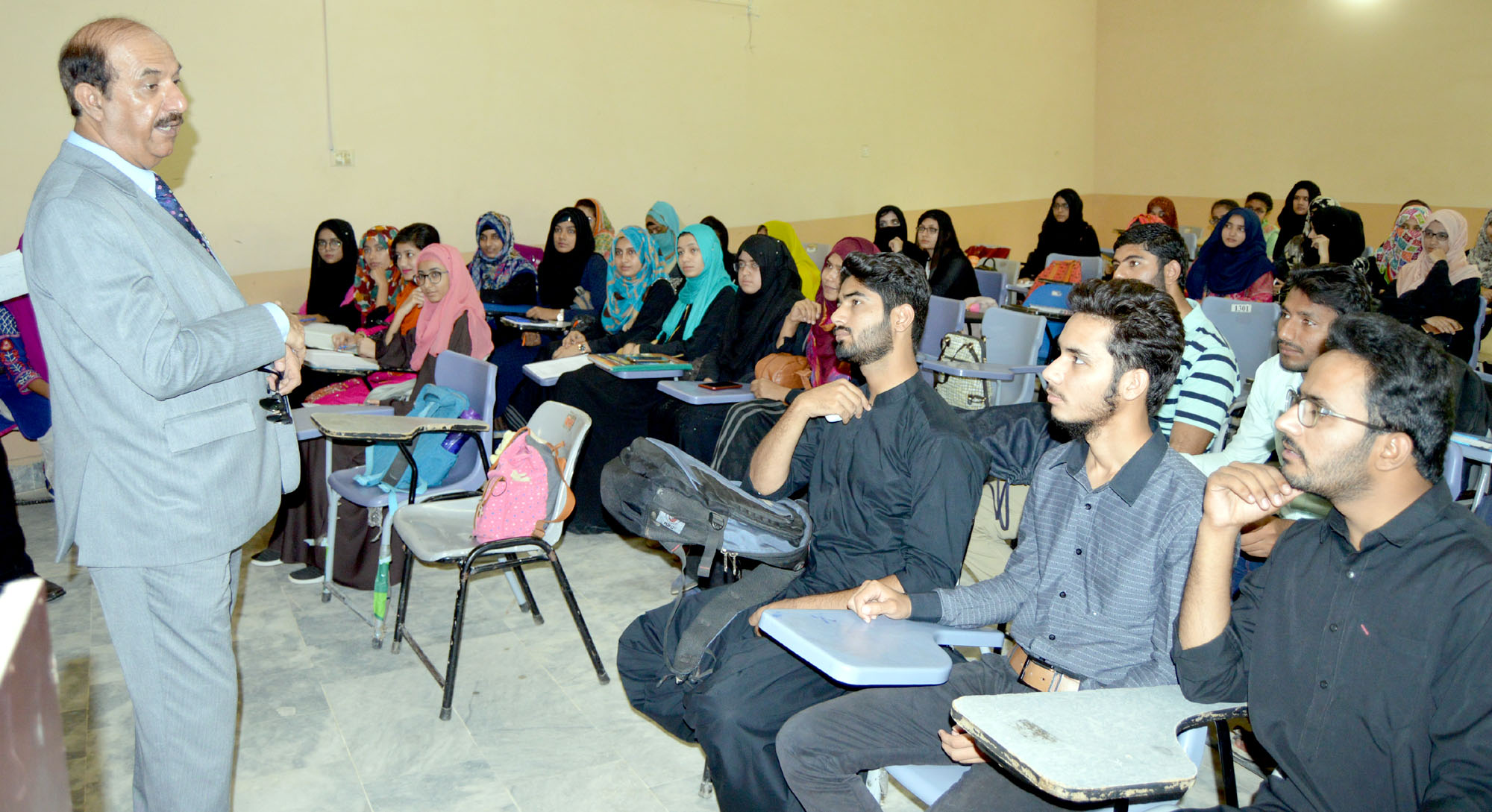 VC-SU visits academic departments; expresses satisfaction over full student-teacher attendance
Sindh University Vice Chancellor Prof. Dr. Fateh Muhammad Burfat paid surprise visit to Institute of English Language and Literature and Institute of Information and Communication Technology of the varsity; inspected academic transaction, expressing satisfaction over full student-teacher attendance.
Eulogizing the efforts of academic heads and the faculty towards smooth conduct of teaching-learning and research activities, the Vice Chancellor termed IELL and IICT as varsity's crowns, as both the institutes housed the largest crop of foreign-qualified PhD faculty i.e. 17 at IELL and 31 at IICT.
Dr. Burfat engaged in conversation with students and imparted them useful tips relating to their fields of studies.
Director IICT Prof. Dr. Imdad Ali Ismaili, Director IELL Prof. Dr. Tariq Hassan Umrani and other senior faculty accompanied Dr. Burfat during those visits.