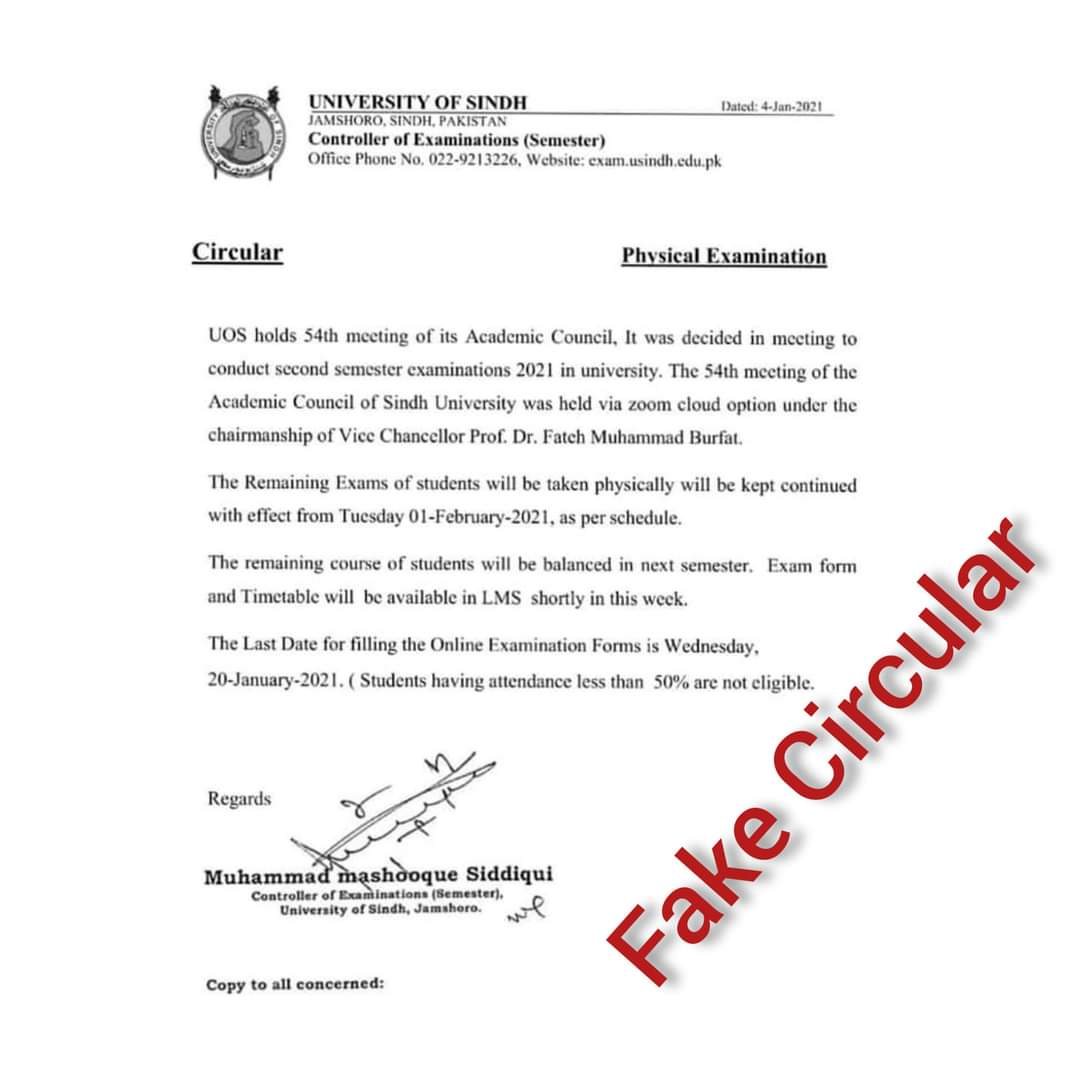 SU to register an FIR against fraudulent individuals under cyber crime act who disseminate fake news attributing with varsity
SU to register an FIR against fraudulent individuals under cyber crime act who disseminate fake news attributing with varsity
JAMSHORO: The management of Sindh University (SU) has decided to register an FIR against fraudulent psychics under cyber crime act in FIA who are resorted to disseminating fake news attributing with varsity administration from time to time to confuse hundreds of students.
According to the controller of examinations Muhammad Mashooque Siddiqui, a fake letter bearing no outward number has been issued by some fraudulent individuals in a bid to confuse hundreds of students of Sindh University, which should be treated as "fake & fabricated circular".
He said that the university administration will get a case filed under cyber crime act against such fake individuals who he said were disseminating such fabricated circulars to perturb the students from time to time.
The controller said that the online classes were underway and the examination will be held as per schedule issued earlier.
He advised the students not to pay attention towards such sort of bogus circulars and discourage spreading and sharing the same without confirmation.