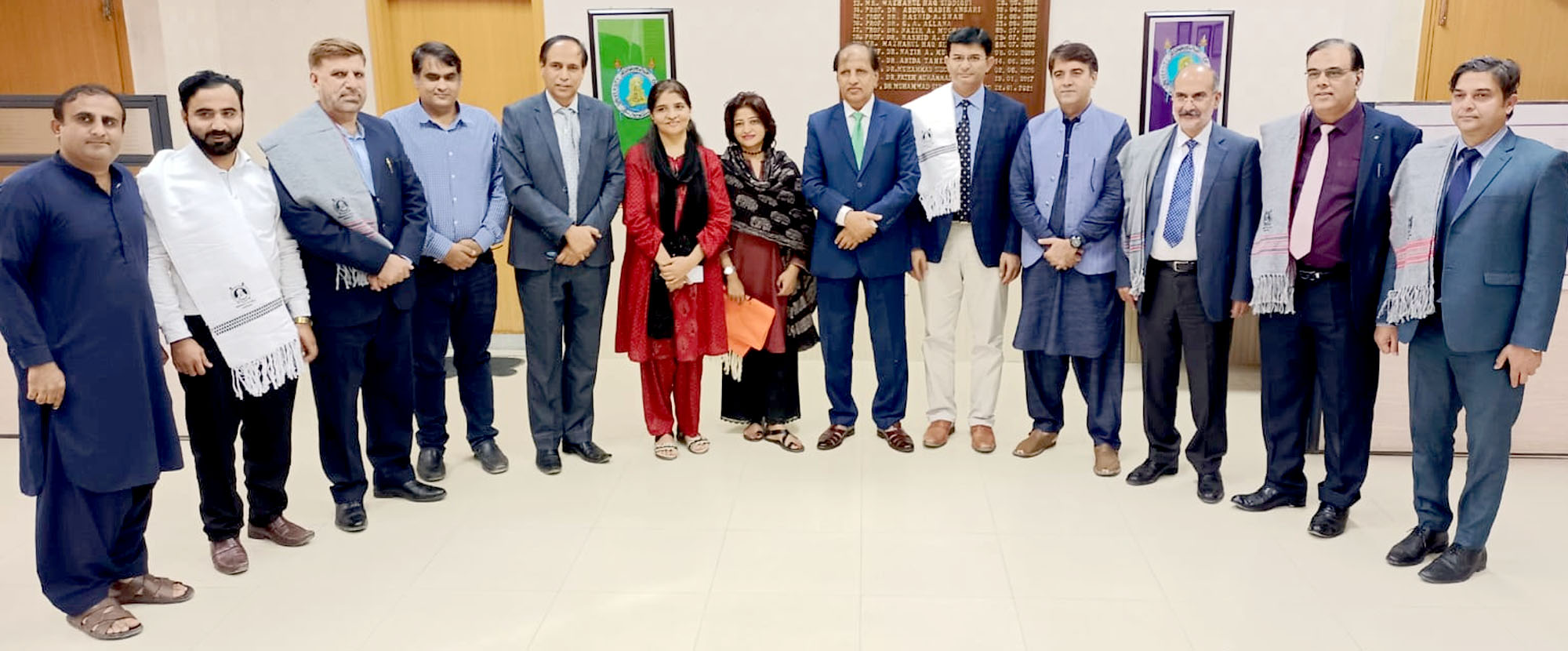 Successful conclusion of HEC evaluation visit to SU earns acclaim
The Higher Education Commission (HEC) has concluded its three-day evaluation visit to the University of Sindh Jamshoro, employing the Institutional Performance Evaluation (IPE) and Postgraduate Programme Review (PGPR) methodologies. The Quality Assurance Agency (QAA) HEC Islamabad led a comprehensive assessment of various teaching and administrative departments, expressing contentment with the achievements observed.
A distinguished 7-member team including the Vice-Chancellor, University of Turbat Prof. Dr Gul Hassan, Head of School Computing, FAST-National University Karachi Prof. Dr Zulfiqar Ali Memon, Shahzab Afzal Kayani, Humaura Quddus, Munawar Ali, Dr Abdul Basit Mujahid and Asif Saeed Haider participated in the evaluation. The presence of SU Registrar Prof. Dr Mushtaque Ali Jariko, Director QEC Altaf Nizamani, Director Graduate Studies Prof. Dr Saima Qayoom Memon, Dr Muhammad Qasim Nizamani, and Dr Gulsher Leghari added to the significance of the event.
The objective of the evaluation team was to assess the performance of various departments and institutes within the Alma Mater, with the aim of instigating positive and impactful changes in university governance. A total of 70 teaching departments, including the Institute of English Language & Literature (IELL), Office of Research, Innovation and Commercialization (ORIC), Quality Enhancement Cell (QEC), Central Library, Faculty of Education and other key departments and institutes were visited by the team.
During the concluding day of their assessment, the team headed by VC University of Turbat Prof. Dr Gul Hassan called on the SU Vice-Chancellor Professor (Meritorious) Dr Muhammad Siddique Kalhoro. Discussions ensued regarding the observations made during the evaluation, where the team commended the incumbent VC Dr Kalhoro for the effective conduct of classes across all departments. The team noted the active engagement of teachers in their duties and praised the overall quality of teaching content, deeming it exquisite.
It may be noted that the HEC team following a comprehensive evaluation expressed complete satisfaction with the university's teaching, administrative departments, and institutes. In a gesture of appreciation, Vice-Chancellor Dr Kalhoro was adorned with handmade mufflers crafted by students under their supervision at the Institute of Art & Design, University of Sindh, Jamshoro.