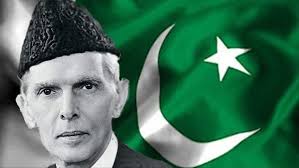 SU holds numerous events on eve of birth anniversary of Muhammad Ali Jinnah
JAMSHORO: Speakers at a webinar stressed the need to communicate vision of founder of Pakistan Muhammad Ali Jinnah to the new generation in a bid to make them disciplined and well-organized individuals.
They said that Jinnah's leadership and his role in making Pakistan was widely acknowledged and recognized by researchers and historians at both national and international level.
This they said while addressing at a webinar organized by Pakistan Study Centre, University of Sindh Jamshoro in collaboration with Paigham-i-Pakistan here on Friday which was titled as "Quaid-i-Azam Muhammad Ali Jinnah's Leadership and his Vision of Pakistan".
In his presidential remarks, the vice chancellor SU Prof. Dr. Fateh Muhammad Burfat paid a glowing tribute and extended gratitude to the leaders of Pakistan movement which he said was enriched by the visionary thoughts of Dr Allama Muhammad Iqbal and guided as well as led by great leader and the founder of Pakistan Quaid-i-Azam Muhammad Ali Jinnah.
He said that Quaid-i-Azam had defined the case of Muslims in three words which included "Muslims were a nation" and that he justified the case of Muslims on legal and constitutional grounds.
He quoted Quaid-i-Azam as saying that "the problem in India is not one of an internal communal character but manifestly of an international one. They (Islam and Hinduism) are not religions in the strict sense of the word, but are, in fact, different and distinct social orders and it is a dreams that Hindus and Muslims can even evolve a common nationality. Muslims are a nation according to any definition of nation and they must have their homeland, their territory and their state".
The VC said the statement was proved to be of great significance in the political history of Muslims in British India. Eventually, he said Pakistan emerged on the map of world as the biggest achievement of Quaid-i-Azam Muhammad Ali Jinnah. "It has scarcely any comparable in the history for it is an ideological state", he said.
"Our nation needs to follow the Quaid's vision for the development and growth of Pakistan in letter and spirit. We strongly believe in Unity, Faith and Discipline. These are the guiding principles for our lives", Dr Burfat said.
He appreciated the efforts of Pakistan Study Centre's Director Prof. Dr. Shuja Ahmed Mahesar and his team for organizing the webinar in an attempt to increase the knowledge of new generation about the history and heroes of the country.
Director General of Institute of Management, Karachi Dr. Sad Khan shared his research paper regarding the birth place of Jinnah and discussed about the family and life of Jinnah in detail. He said that Quaid-i-Azam's family moved from Kathiawar to Sindh due to famine occurred in this part of India adding that Jinnah was Sindhi by birth.
The Director Pakistan Study Centre, University of Peshawar Prof. Dr. Fakhar-ul-Islam said that the 14 points of Muhammad Ali Jinnah were realistic and reasonable solution to communal problems of India.
He discussed about the major achievements of Quaid-i-Azam including the way he pleaded the case of Muslims through political and constitutional means.
Director of India Study Centre, Islamabad Brigadier (Rtd.) Dr. Saif ur Rehman Malik (Tamga-e-Imtiaz Military) analyzed personality traits and attributes of Muhammad Ali Jinnah shedding light upon his courage, confidence, commitment, and discipline. He remarked that Jinnah knew how to transform idea of Pakistan into reality.
The webinar was moderated by the Director Pakistan Study Centre Professor Dr. Shuja Ahmed Mahesar who urged to transfer Jinnah's vision to the youth of the country adding that Jinnah's leadership was widely acknowledged and recognized both nationally and globally.
He said that Quaid-i-Azam Muhammad Ali Jinnah- a legitimate Muslim leader was considered as role model for entire world community. "For understanding today's South Asian politics, we need to understand the vision of Jinnah and his legal, constitutional and political struggle for creation of Pakistan as a Nation-State", he said.
He quoted Quaid-i-Azam as saying that Jinnah had declared Muslims to be a nation with its own distinctive culture and civilization, language and literature, art and architecture, names and nomenclature, sense of values and proportion, legal laws and moral codes, customs and calendar, history and tradition, aptitude and ambitions.
"In this way, Jinnah responded the British policy of declaring Indian people as One-Nation. It was also Jinnah's biggest achievement that through Lucknow Pact of 1916, Congress was left with no option other than to concede Muslims with a separate statutory status in the Indian policy", he said and added that it paved the way for further development of Two-Nation Theory enriched by the ideas of Dr. Allama Muhammad Iqbal which were converted into reality by Quaid-i-Azam Muhammad Ali Jinnah.
Earlier, a two match Quaid-e-Azam cricket series was organized by the director sports at PCB Ground, University of Sindh which was played by the teams of Sindh University (SU) and Sindh police (SP) Jamshoro. Winning the toss, the Sindh police skipper Kamran Ahmed decided to bat first. His team scored 87 runs in stipulated 10 overs, setting the target to 88 for win but the SU team bowled out for 72 runs. In final match, SU captain Zubair Chachar won the toss and decided to bat first. His team could hardly score 81 runs setting the target 82 for victory. The vice-chancellor Dr Fateh Muhammad Burfat remained not out for 16 runs. However, the SP team chased the target of 82 runs on the loss of just 4 wickets. Thus the SP won the series in a cut-throat rivalry. Vice chancellor Dr Burfat on the occasion handed over the winner up cup to the skipper of Sindh police team. He also distributed shields among the officers of Sindh police.
Later, a tree plantation ceremony was organized by incharge Foreign Faculty Hostel, university of Sindh Prof. Ghulam Murtaza Khoso. The vice chancellor Dr Fateh Muhammad Burfat, PVC SU campus Larkana Dr Azhar Ali Shah, dean faculty of pharmacy Dr Abdullah Dayo, Rafique Ali Brohi, Ajved Ahmed Bhatti, Dr Sumera Umrani, Dr Nabila Shah, Prof Waheeda Baloch and others planted the samplings on the occasion.