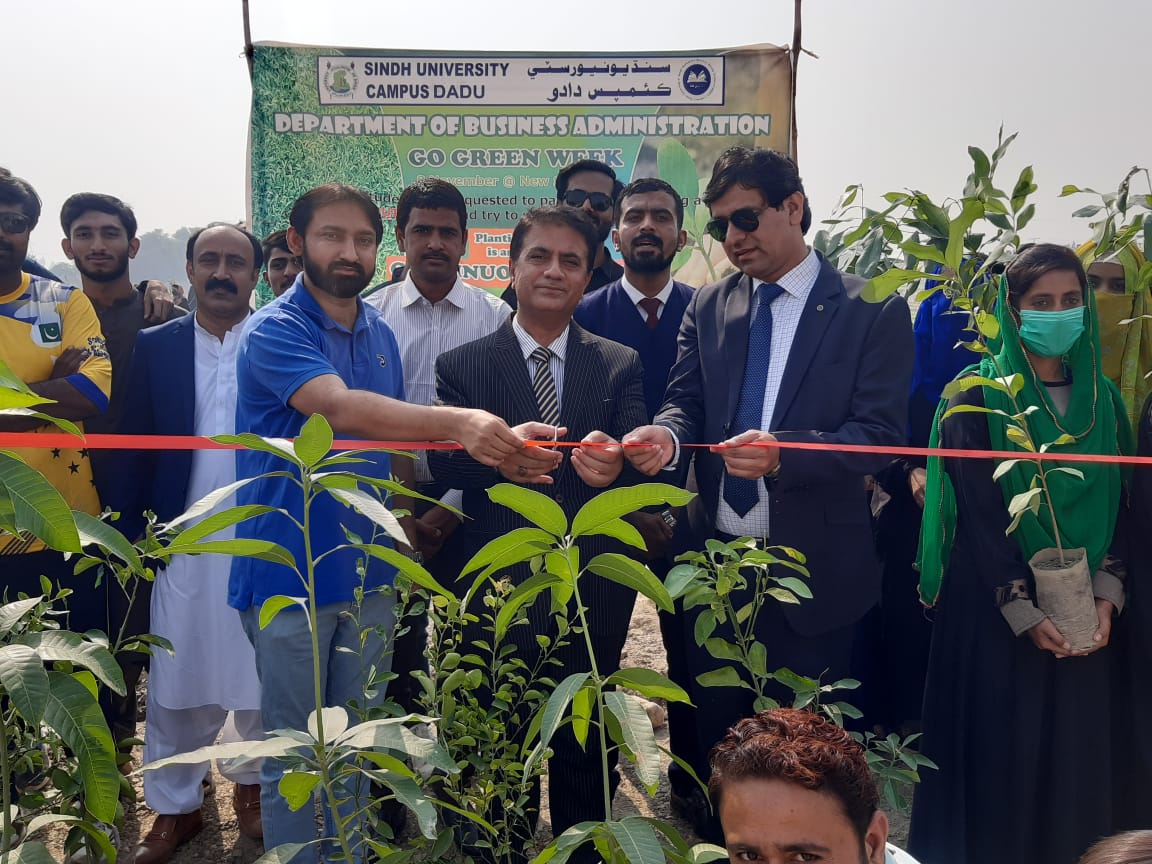 Go Green and Sports Week Inaugurated at SUCD
DADU, Nov 8: Sindh University Campus Dadu PVC Prof Dr Azhar Ali Shah performed the inauguration of Go Green and Sports Week celebration at the site of 50 acres land allotted to the Campus.
The Go Green Week Competition was arranged by Head of Department of Business Administration Dr Mansoor Soomro along with all the faculty and students of the department. More than 125 fruit plants were contributed by the faculty and students as a token of love for the Alma Mater as well creating positive impact on the climate change.
After the plantation ceremony friendly cricket match was arranged by SUCD Director Sports Mr Athar Ali Shar in collaboration with Al Hussaini Cricket Club Dadu President Mr Ghulam Mujtaba Vigheo, Mr Kashif Shah and Mr Kazim Shah. It was a well played game between two highly skilled teams and won by Al Hussaini Cricket Club Dadu.
While distributing shields and trophies PVC Dr Azhar Ali Shah appreciated the efforts of Dr Mansoor Soomro, Mr Ashraf Kaloi, Mr Abdul Jabbar Mallah, Mr Athar Shah, Mr Wafa Chandio, Mr Ahsan Lashari, Mr Aslam and Habibullah Babar making both events a great success.
Dr Shah said that it is for the very first time in the 11 year history of Sindh University Campus Dadu that student activities have been arranged at the land site alloted to the Campus. He said that optimal utilization of this prime resource is on top priority and work for the development of academic block shall also start soon leading this Campus to be upgraded to the fulfledge University of Dadu.