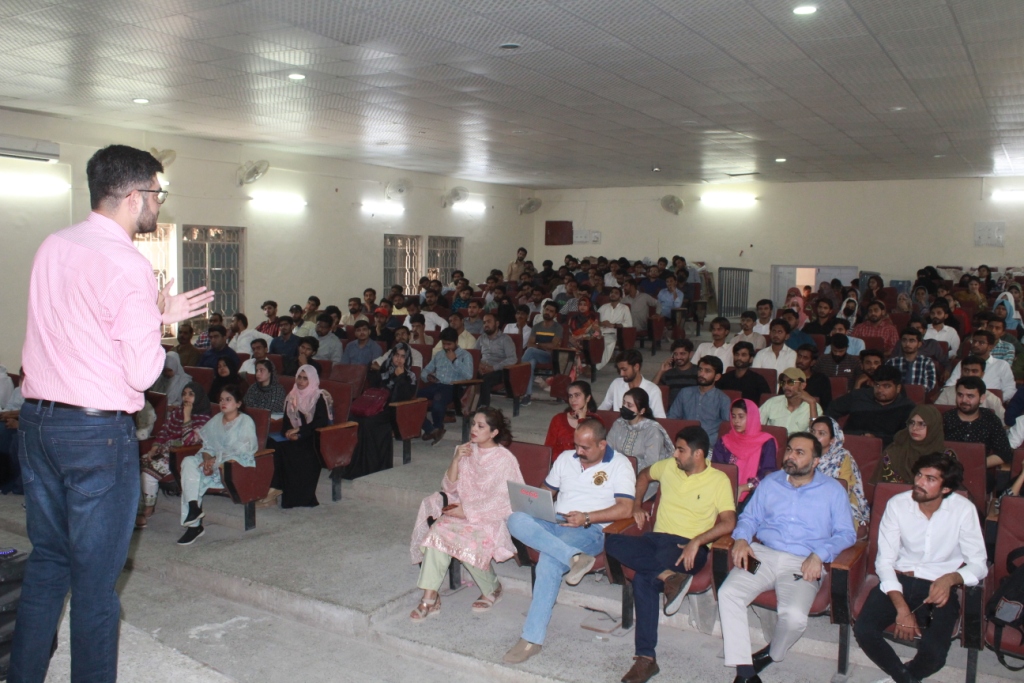 Country's premium beverage company launches recruitment drive at SU, advises fresh graduate to register by logging on to its website for jobs
One of the premium beverage companies of Pakistan launched its recruitment drive at the Institute of Business Administration, University of Sindh Jamshoro here on Thursday.
The representatives of Coca-Cola Pakistan provided the students with the detailed information about their employment program and advised the fresh graduates of Business Administration, Finance and Marketing to register themselves by logging in to the company's website for jobs.
Speaking on the occasion, Territory HR Business Partner (South) of Coca-Cola Pakistan Mehmood Ul Hassan said that they were delighted to collaborate with the University of Sindh for the CCI Next Talent Program 2023.
He said they were aimed at investing in young talent and empowering them to reach their full potential. "Through this program, we provide opportunities to the talented graduates in Business Administration, Finance and Marketing so that after recruitment, they might be able to learn, grow, and make a positive impact in their communities", he said.
He added that the CCI Next Talent Program 2023 was a one-year rotational opportunity that provided participants with exposure to various functions within the Coca-Cola system.
Field Sales Executive (Hyderabad) of Coca-Cola Pakistan Qasim Shaikh, ASM Hyderabad of Coca-Cola Pakistan Noman Dar, MTO Coca-Cola Pakistan Umair and others also spoke on the occasion.
The focal person nominated by the Vice-Chancellor for the program and Assistant Professor at SU's IBA Dr Tania Mushtaque expressed happiness over the recruitment drive launched by the country's premium beverage company and said that she was delighted the Coca-Cola Company was recruiting talent from the University of Sindh.
She said that the program will present an excellent opportunity to the SU graduates to gain valuable experience and make a meaningful contribution to a globally renowned brand.
"This program will provide a platform to the fresh graduates to gain priceless experience in a dynamic and innovative work environment", she said and added that the interested candidates could register for being recruited by logging in to the Coca-Cola Pakistan website or Sindh University IBA's Career Services Office.