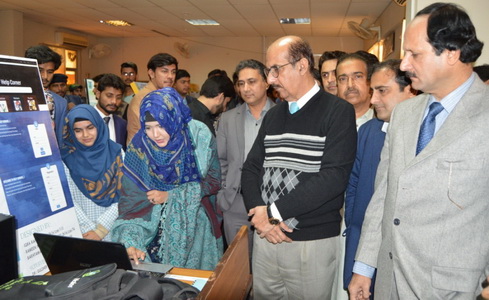 SU-IMCS displays students thesis projects, VC Dr. Burfat applauds the innovations
Computer proficiency enhances employability prospects significantly and also guarantees future success pathways.
The above opinion was expressed by VC-SU Prof. Dr. Fateh Muhammad Burfat on the occasion of the project exhibition of students of the Institute of Mathematics and Computer Science of the varsity. The projects put on display included purchase stores office management system, application, online blood bank management, online shopping portal, electronic voting machine, biometric fingerprint system, smart street light, online solar shop, and smart fire alarm.
Vice-Chancellor Dr. Burfat keenly viewed each project; received a detailed briefing about each and greatly eulogized the talent of IMCS students and faculty.