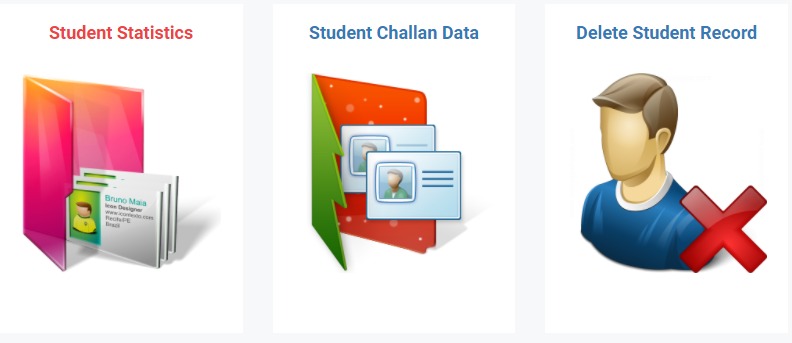 Update features included on Focal Person Account of Annual e-Portal
Annual E-portal Update Notice.

Dear Focal Persons of all annual degree colleges,
In order to improve online e-portal and usability of the system, the ITSC team have added a few more features to help you get a better outcome from the portal. You will find the following option in the portal now
1. Download Digital Enrolment Card under "View All Users" (for those students whose digital enrolment card are generated be General Branch, Deputy Registrar office)
2. Student Statistics - and registrations data>
3. Student Challan Data To see which student challan has been uploaded and whose challan is still not uploaded or paid.
4. Delete Student Record To delete invalid/incorrect student record (still work in progress and final testing is being done.)
We hope to facilitate all affiliated Government Colleges and trying to ensure that the annual college side system is efficient and user friendly.
Regards
Dr. Zeeshan Bhatti
Director ITSC.