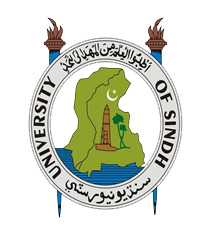 World Food Day 2023 Commemorated at Sindh University
World Food Day 2023 was solemnly observed by the distinguished faculty and students of the Department of Fisheries and Aquatic Sciences at the University of Sindh Jamshoro here on Monday.
Chaired by the head of the department Professor Dr. Khalid Hussain Lashari the event centered on the poignant theme for the year: 'Water is Life, Water is Food. Leave No One Behind.'
Dr. Lashari delivered a comprehensive insight into the significance of water stressing that students must serve as the department's ambassadors, carrying the vital duty of raising public awareness about the importance of this precious resource.
Prof. Dr. Anila Naz Soomro passionately advocated for the inclusion of small fish species in diets as a solution to combat the growing issue of malnutrition in Sindh.
She further inspired students to explore modern fisheries technology to diversify the range of fish by-products.
Dr. Punhal Khan Lashari highlighted that a staggering 70 percent of the Earth's surface is covered by water emphasizing the pivotal role aquatic resources play in sustaining our global food supply.
Dr. Baradi Waryani underscored the imperative to make the water sources free from pollution and to ensure they remain uncontaminated, particularly in alignment with this year's theme, 'Water.'
As the event's moderator, Dr. Muhammad Younis Laghari eloquently underscored the crucial role of water resources in addressing global food security calling for concerted action to combat hunger through widespread awareness and support initiatives.
He also urged the preservation of the Indus River and its protection from pollution.
This significant event drew the participation of faculty members, staff, stakeholders, and researchers and scientists, all united in their dedication to the cause of food security and responsible water management.