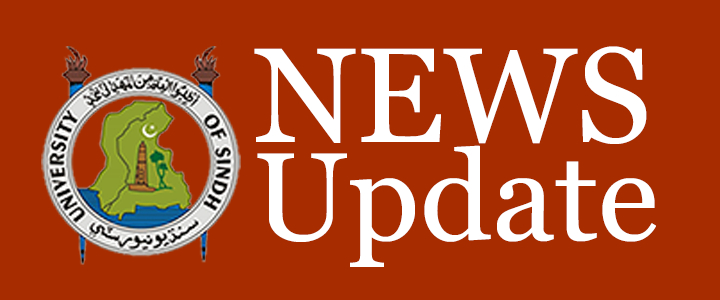 VC-SU Prof. Dr. Fateh Muhammad Burfat mourns passing away of eminenent penman Taj Baloch
Vice chancellor University of Sindh has voiced immense grief over the tragic demise of his close Karachite academic, literary and research asdociate Taj Baloch.
" Taj Baloch played vital role in founding Sindhi Adabi Sangat, popularizing it and in promoting the cause of Sindhi literature", Dr Burfat said.
The VC said Taj Baloch was a poet par excellence publishing multiple sustained literary magazines that served as excellent platforms for budding writers to launch their literary careers.
He added that Taj Baloch served as a nucleus for Sindhi and Urdu literati in Karachi where his residence remained a hub of animated literary sessions and discussions for decades.
Dr. Burfat conveyed his deepest condolences to the bereaved family and prayed for the departed soul to rest in peace.