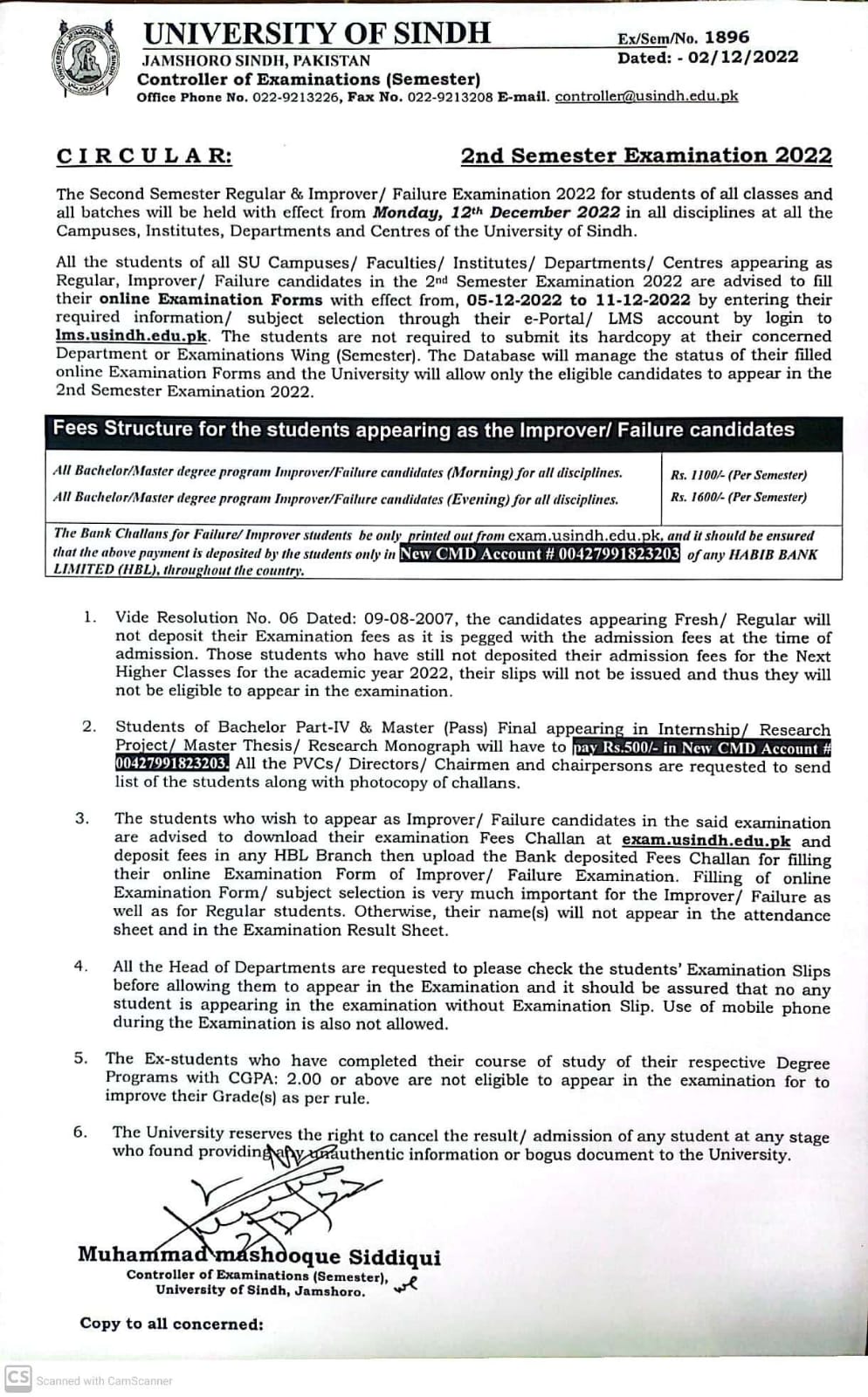 Circular - 2nd Semester Examination 2022
The Second Semester Regular & Improver/ Failure Examination 2022 for students of all classes and all batches will be held with effect from Monday, 12th December 2022 in all disciplines at all the Campuses, Institutes, Departments and Centres of the University of Sindh.
All the students of all SU Campuses/ Faculties/ Institutes/ Departments/ Centres appearing as Regular, Improver/ Failure candidates in the 2nd Semester Examination 2022 are advised to fill their online Examination Forms with effect from, 05-12-2022 to 11-12-2022 by entering their required information/ subject selection through their e-Portal/ LMS account by login to lms.usindh.edu.pk. The students are not required to submit its hardcopy at their concerned Department or Examinations Wing (Semester). The Database will manage the status of their filled online Examination Forms and the University will allow only the eligible candidates to appear in the 2nd Semester Examination 2022.